twenty-six.design is an independent design, editorial, and research studio led by Jarrett Fuller. Our work takes shape across a variety of media, from books and websites to podcasts and installations and we work with clients large and small, around the world.
In addition to client work, we also produce experimental work, research projects, and original content, including Scratching the Surface, a weekly design criticism podcast; readings.design, an online archive of canonical graphic design texts; and other books and speculative projects.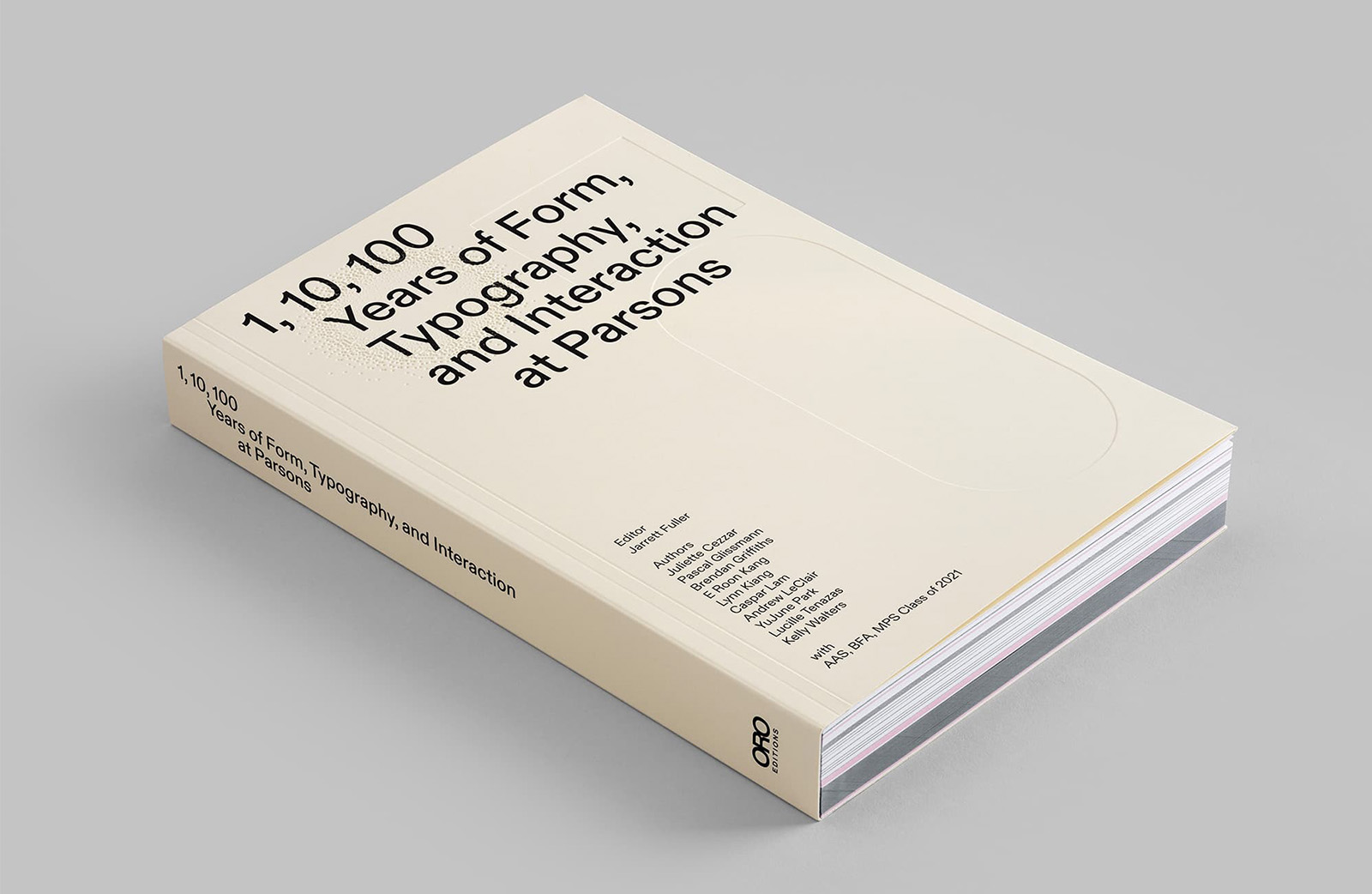 1, 10, 100 Years of Form Typography and Interaction at Parsons
1, 10, 100 Years of Form, Typography, and Interaction at Parsons is a 400 page book documenting the communication design program at Parsons through the lens of three discreet time scales: the last year, the last decade, and the last century. We served as editor for the project, commissioning essays, interviews, and other content.
↑ More images coming soon.