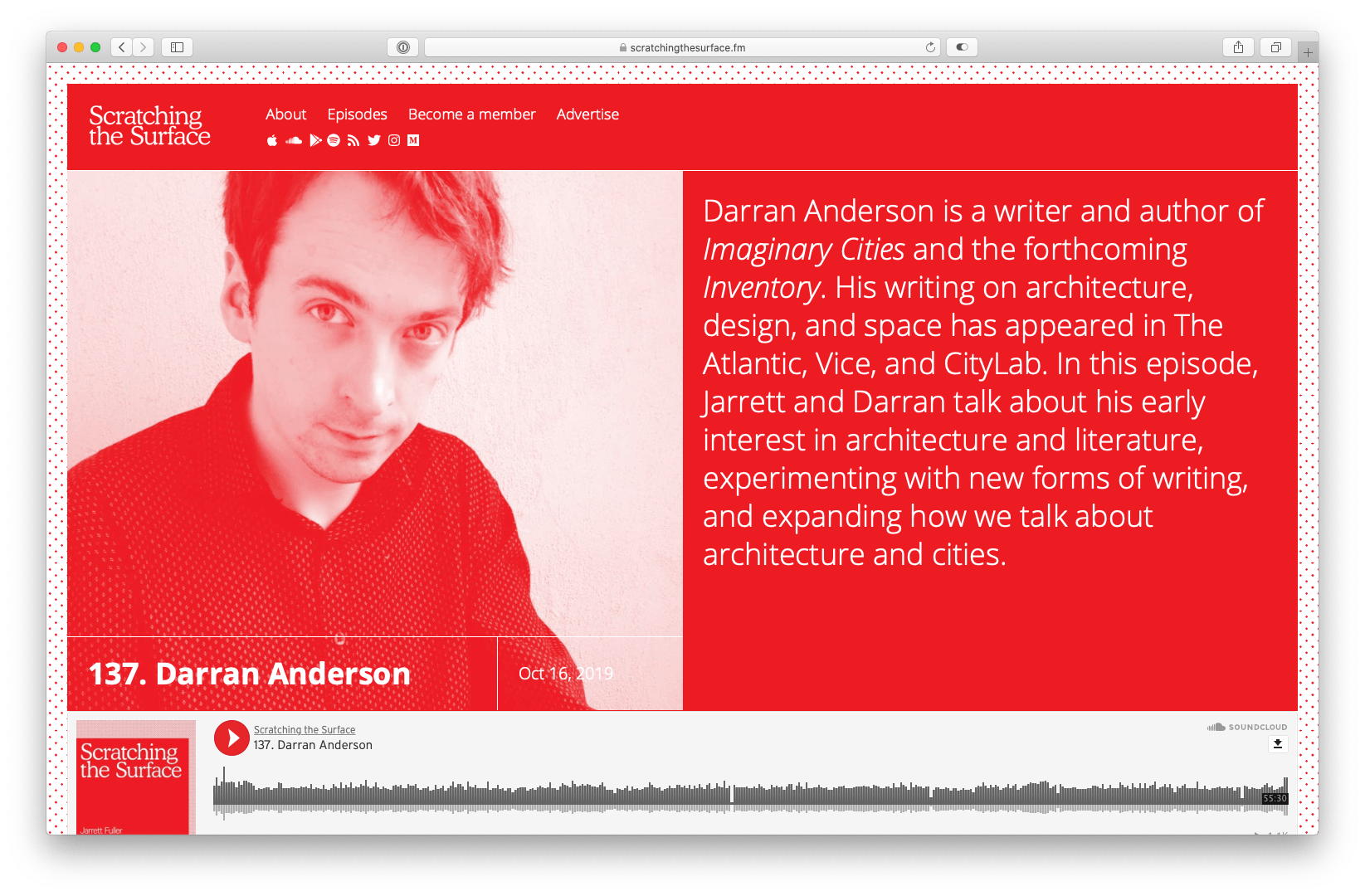 Scratching the Surface Website
Since 2016, Jarrett Fuller has hosted and produced Scratching the Surface, a weekly podcast about design criticism and practice. In October 2019, to celebrate the show's third anniversary, we launched a full redesign of the podcast's website, optimizing for the large archive of episodes while setting up additional initiatives that may come in the future.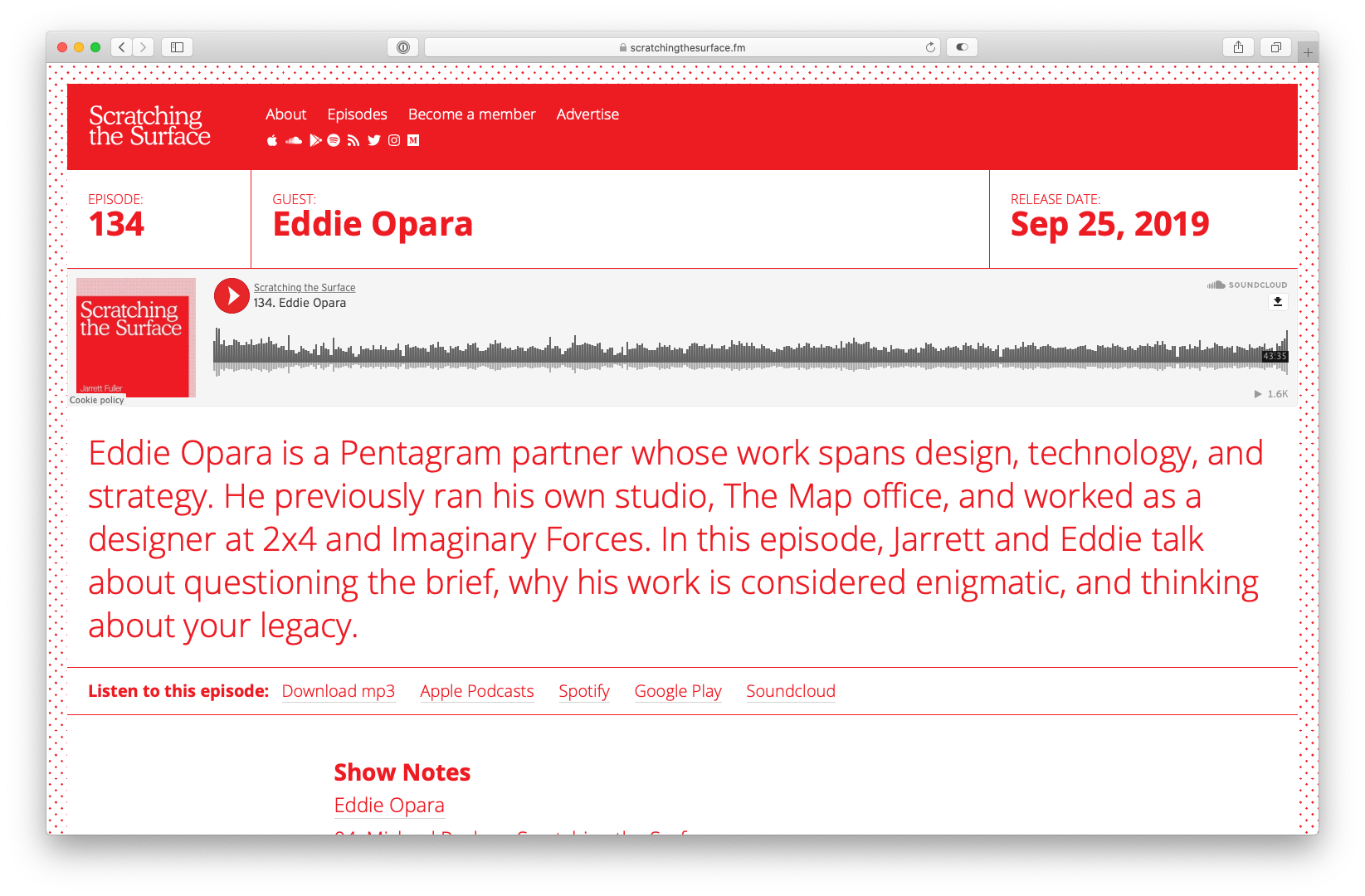 Show notes
The brand new episode page showcases beautiful large typography and a full screen audio player.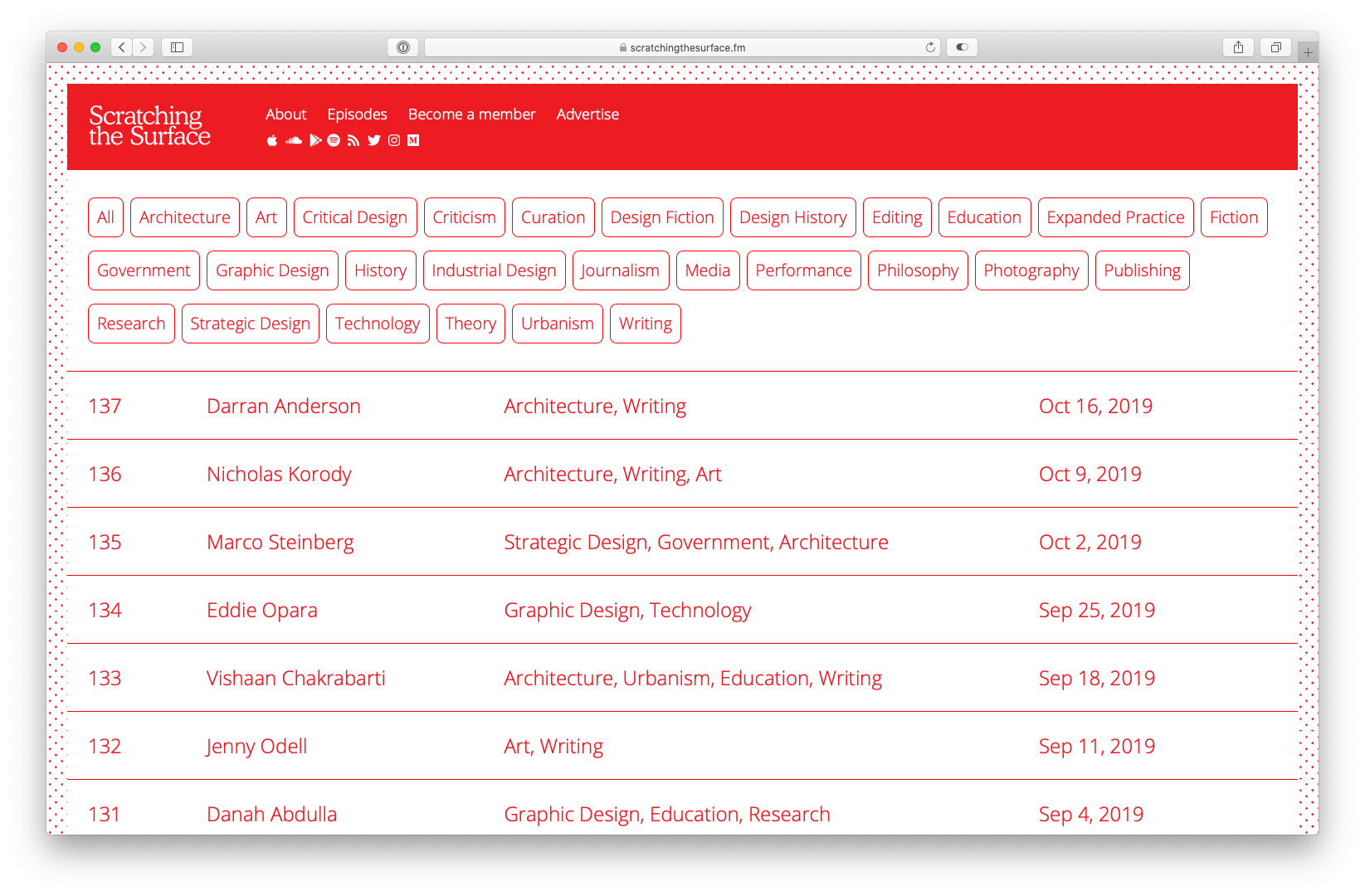 Episode Archives
The cornerstone of the new site is a full episode archive that is sortable by category and date.